News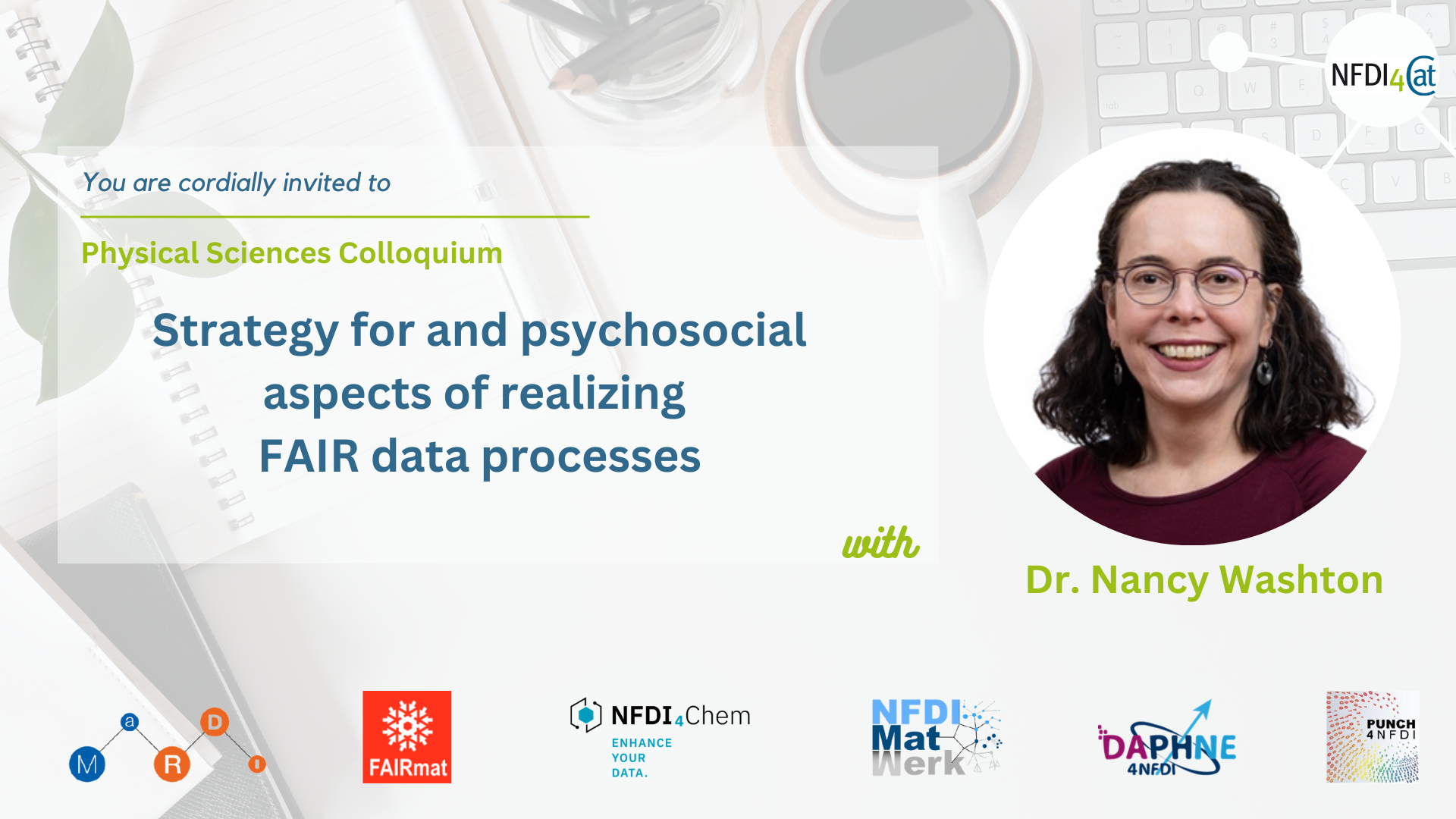 November 3, 2022
NFDI Physical Sciences Joint Colloquium with Dr. Nancy Washton
Dr. Nancy Washton, Catalysis Science Group Lead, Physical Sciences Division, Pacific Northwest National Laboratory discusses her strategy for implementing data processes using FAIR principles at the NFDI Physical Sciences Colloquium on 10 November.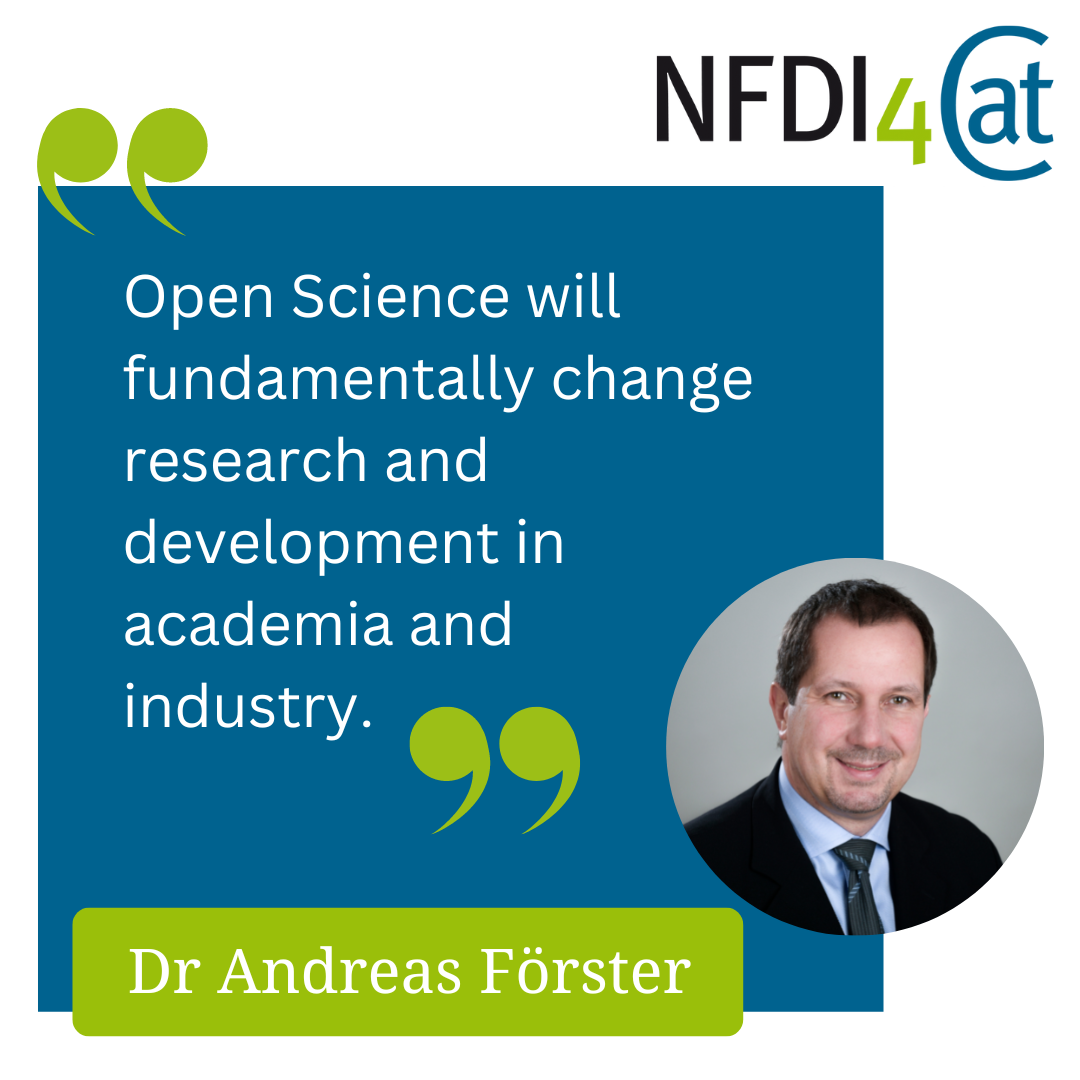 Workshop on research data with the BDI and NFDI
In the virtual workshop, held with the BDI, the Federation of German Industries, and NFDI, the National Research Data Infrastructure, Dr Andreas Förster, NFDI4Cat spokesperson, explained NFDI4Cat's ambition to develop concepts for cooperation between science and industry in the field of digital catalysis.
Events
56. Jahrestreffen Deutscher Katalytiker
15.03.2023
The German Catalysis Meeting is going into the next round... read more
further events
Would you like to do more than stay informed?
You can join NFDI4Cat as a member and actively shape the digital future of catalysis!
Contact us
Downloads
Literature and educational materials on various topics of catalysis and catalysis-related sciences
more