News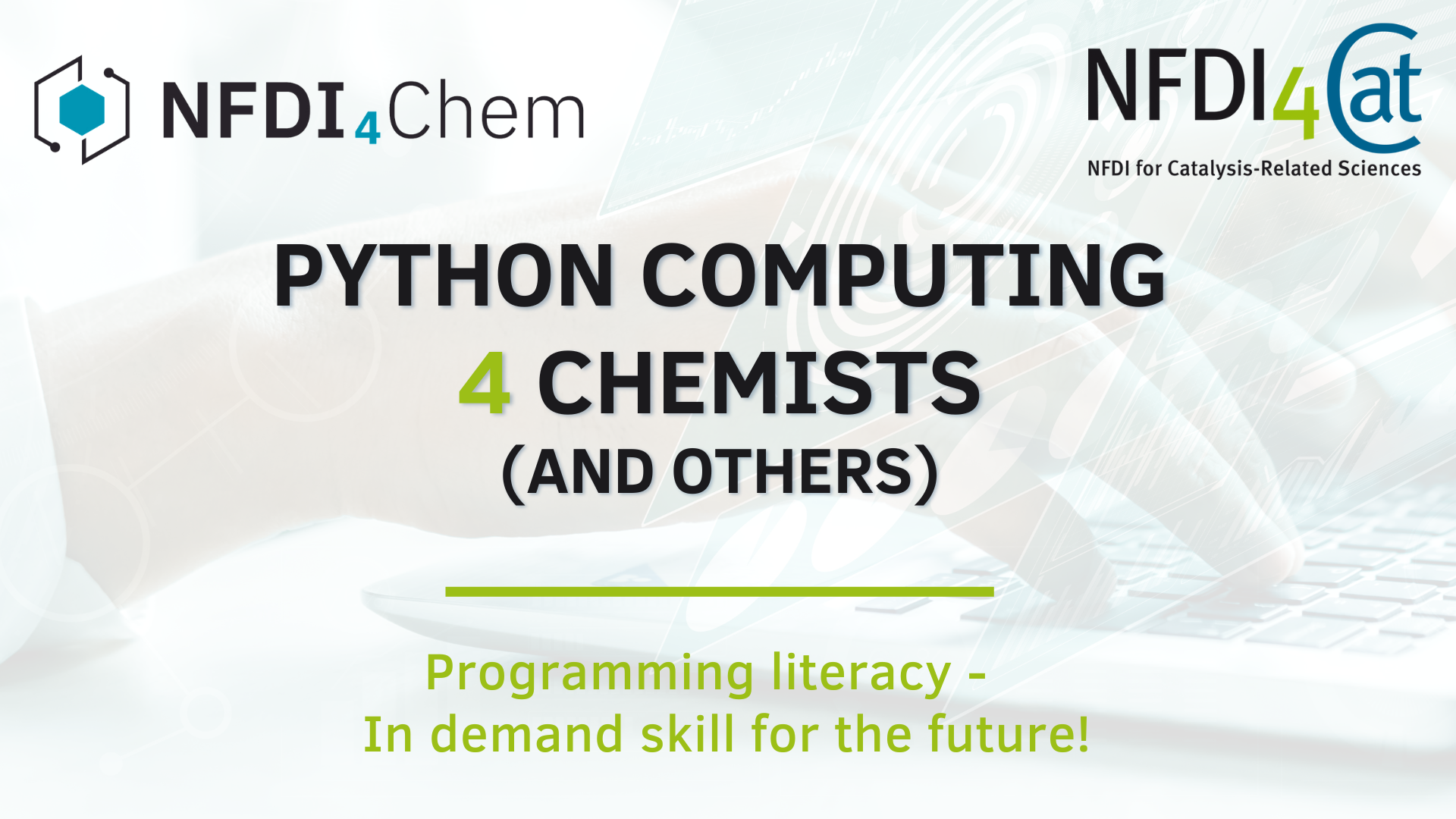 August 11, 2023
Programming Skills – A Valuable Asset for the Future!
Registration is now open! NFDI4Cat and NFDI4Chem invite you to expand your Python programming skills.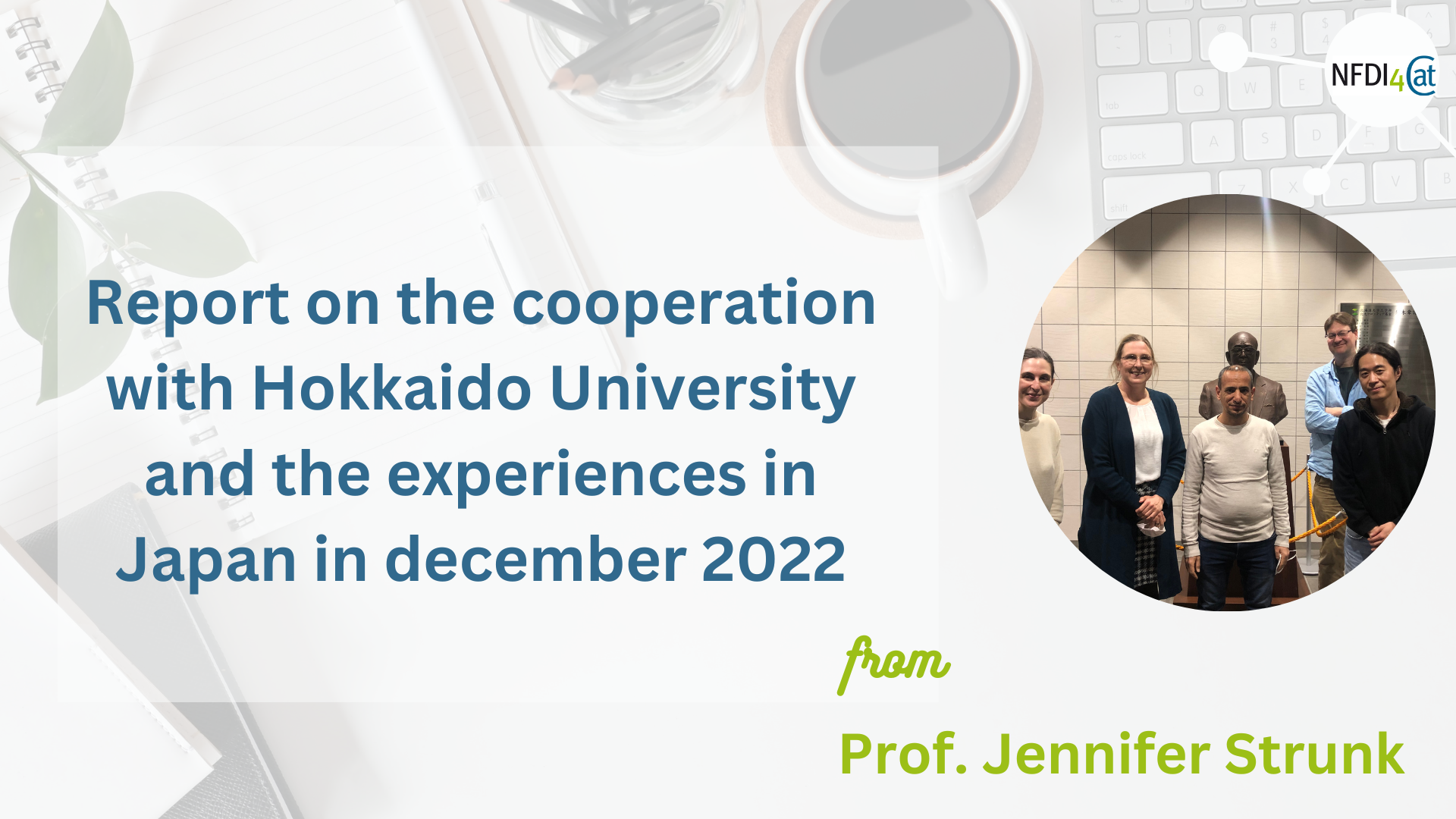 July 21, 2023
Prof. Jennifer Strunk reports
International Collaboration: Prof. Jennifer Strunk's Insights from the Collaboration with Hokkaido University We are delighted to share the…
Events
NFDI4Chem Stammtisch
29.09.2023
Discuss with us about ELNs, tools and methods for FAIR... read more
further events
Would you like to do more than stay informed?
You can join NFDI4Cat as a member and actively shape the digital future of catalysis!
Contact us
Downloads
Literature and educational materials on various topics of catalysis and catalysis-related sciences
more