News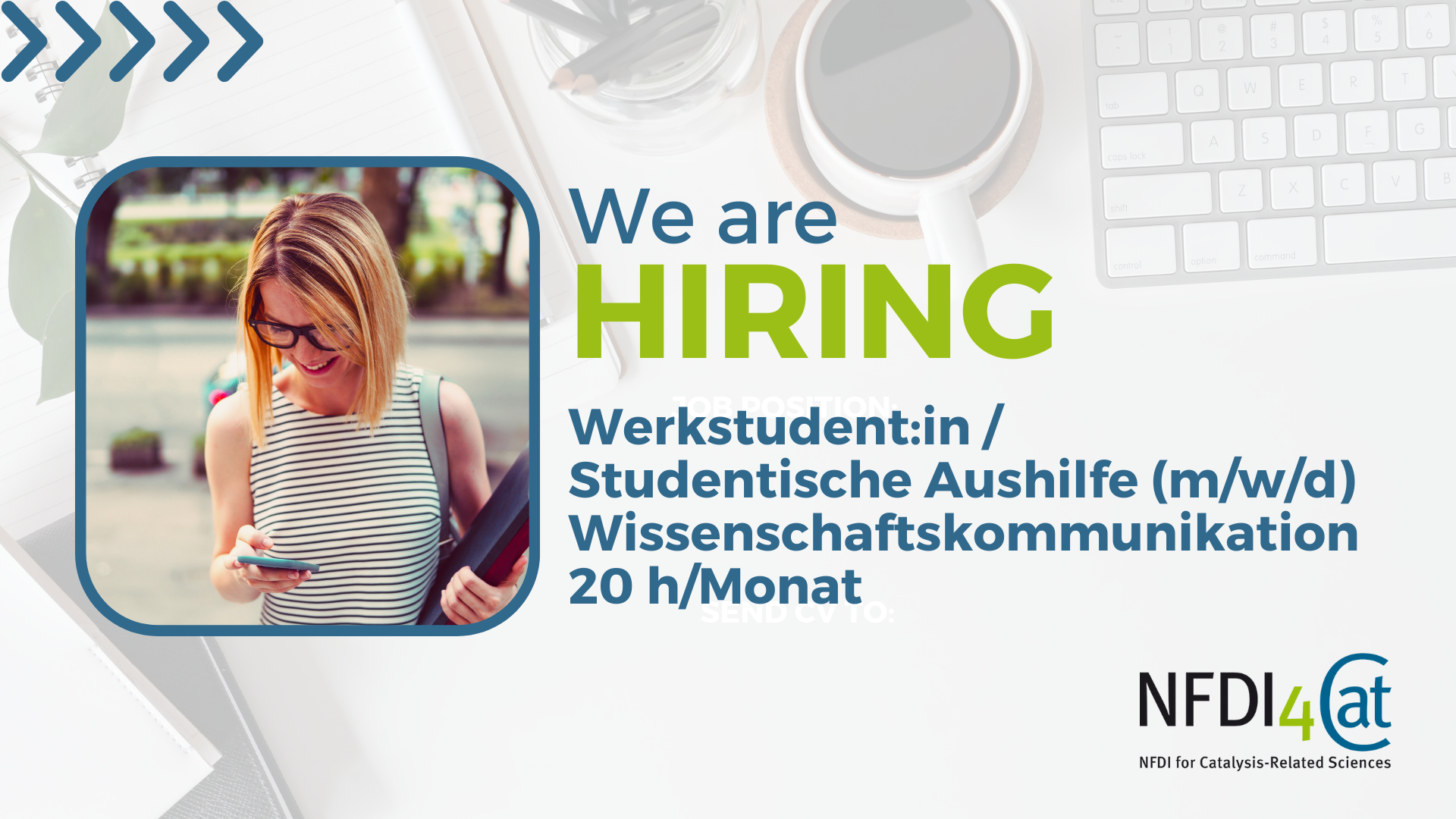 December 16, 2022
Job advertisement: student trainee "Science Communication"
Would you find it exciting to support the digital transformation in research with your communication skills? We are looking for a student trainee "Science Communication" (m/f/d) to start as soon as possible.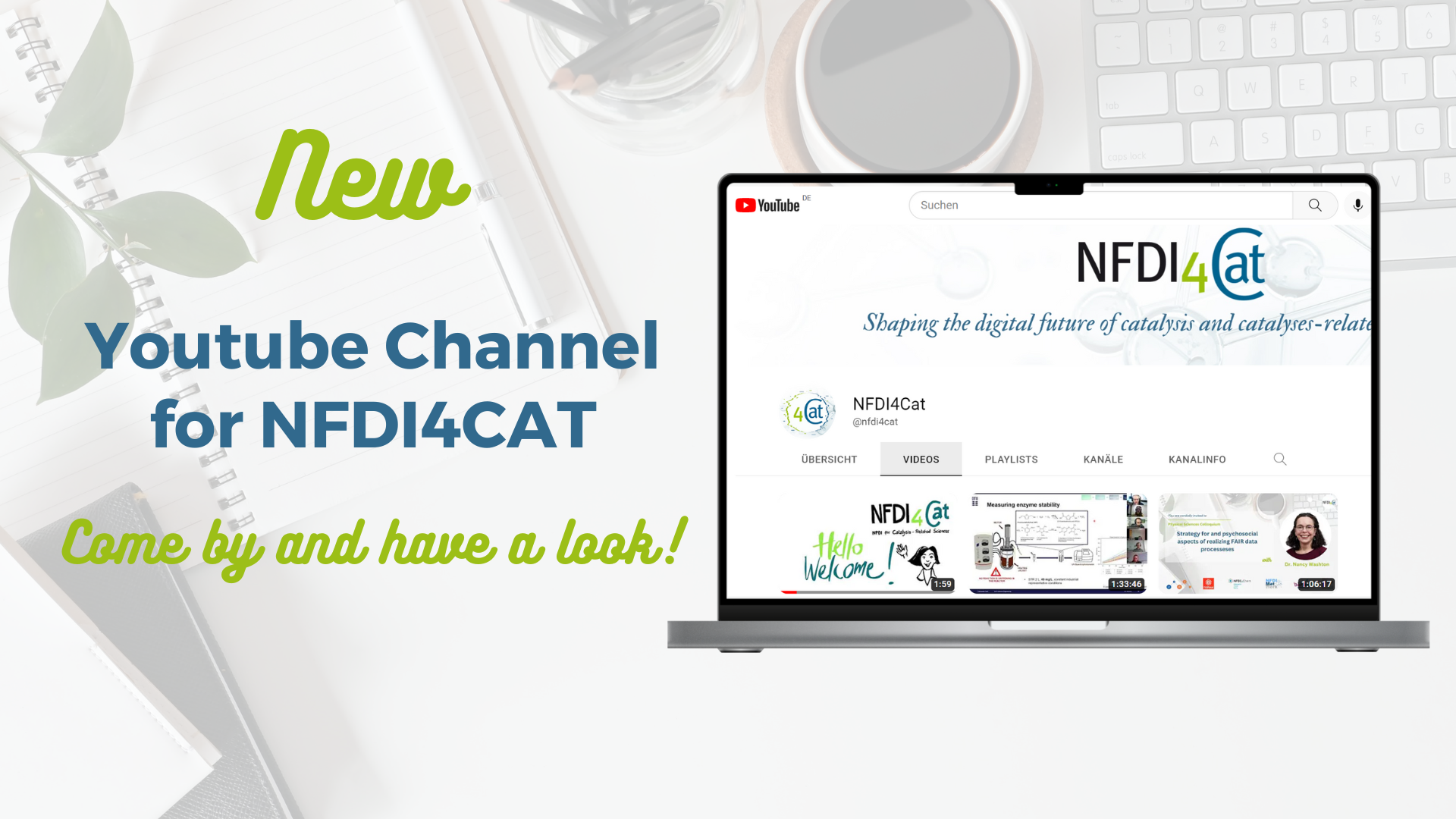 December 15, 2022
New YouTube channel for NFDI4Cat
NFDI4Cat has set up a new YouTube channel. You can already watch the first videos. Feel free to drop by.
Events
56. Jahrestreffen Deutscher Katalytiker
15.03.2023
The German Catalysis Meeting is going into the next round... read more
further events
Would you like to do more than stay informed?
You can join NFDI4Cat as a member and actively shape the digital future of catalysis!
Contact us
Downloads
Literature and educational materials on various topics of catalysis and catalysis-related sciences
more